Real Estate Investment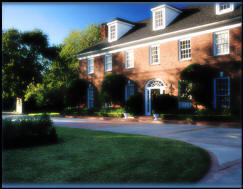 Real Estate has always been one of the most important assets in ones portfolio. Whether you are a speculator, investor, or trying to start investing in real estate, our Certified Mortgage Planning Specialists are committed, qualified and equipped to help you implement certain keys to profitable real estate investment. Our professionals will help you invest with a business plan and reduce certain risks associated with real estate speculations.
Certain important factors in real estate investments are:
Consideration of Tax impact of your Investment Decisions: Our professionals help you determine your before and after-tax rate of return on real estate investments. Our Mortgage Planners work with your CPA, Property Management Companies and Realtors, in determining income & best tax strategy. We also calculate how your properties are performing from both "cash flow" and "internal rate of return" (IRR) perspective.
Entity vesting: We work with investors & lenders who allow entity vesting. Depending on your decisions as whom to manage your property, and how to protect your assets, vesting could be done under different entities such as LLC, Partnerships & Corporations, to limit losses of your initial capital contribution in the investment.
Diversification: Investing in multiple investment properties with varying risk levels reduces the chance that all investments will be affected by the same turn of events. By keeping all your real estate equity in your primary residence, you are not diversifying your real estate portfolio. On the other hand if you spread your real estate equity, and invest dollars over multiple properties, you would be hedging your real estate risk, and diversifying your portfolio. On the same token, you have to be careful, not to spread yourself too thin, and not to invest with out a business plan.